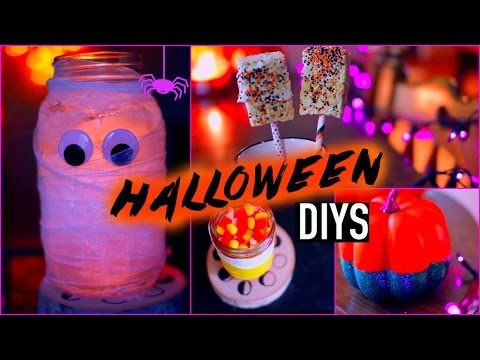 If you're looking for a few easy to make Halloween treats and decorations, then you are in the right place. In this video,  YouTuber Hayley Williams  will show you 4 of the simplest things you can
[More]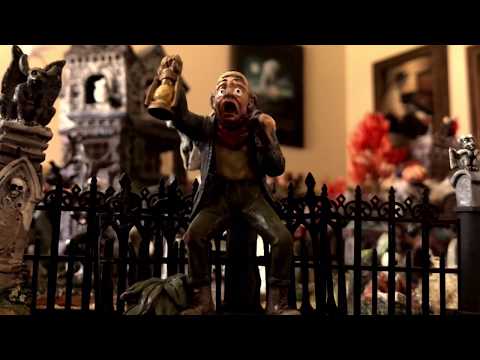 This is so amazingly cool! Imagine having a whole spooky Halloween village in your living room! So many cool buildings and figures to enjoy. How does someone go about creating something like this? Well, as
[More]
Got a few minutes to kill and want to get into the Halloween spirit… (As if you aren't already) ? Then sit back, hit play, and enjoy the spooky fun! source: Crazy Compilations
LOL. How many of us can relate with this video? Yeah, yeah. Summer's here. Blah, blah, blah. Can we just skip it and head straight to spooky town? For Jasleiney, Halloween is every day. As
[More]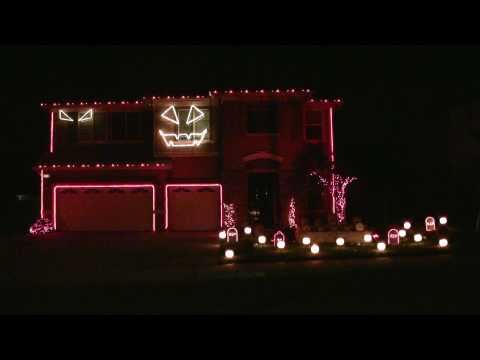 Let's be frank…we all love the song "Thriller" by Michael Jackson, but when you combine 4 singing pumpkin faces, tombstones, hand carved and blow mold pumpkins, strobes, floods and thousands of lights, you have to
[More]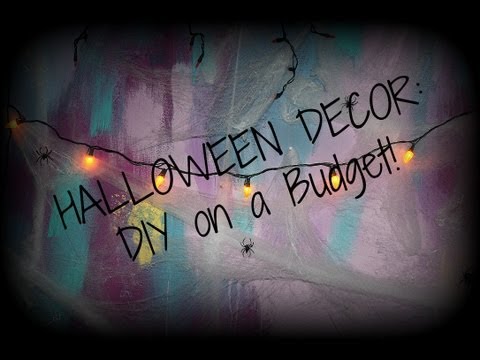 Watch as YouTuber Mylene Domenech transforms her home into a creepy Halloween habitat with just a few simple items she picked up from the Dollar tree. Hope you enjoyed! I absolutely love the holidays, and
[More]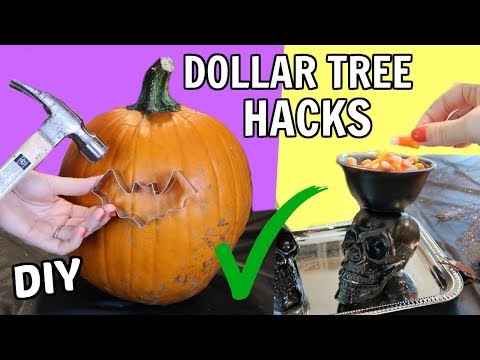 Halloween can be a bit costly, so what's wrong with trying to save a couple of bucks, right? Well YouTuber: But First, Coffee has put together a few clever ideas that you can use to
[More]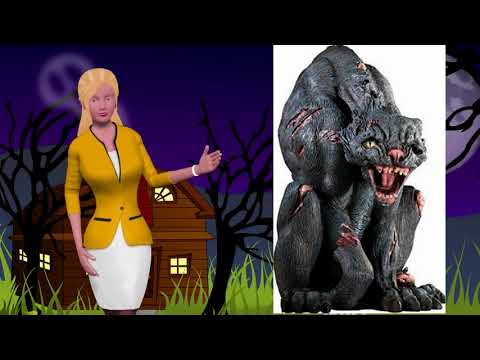 We all want to have the spookiest, creepiest house on the block when Halloween comes around, but with so many choices, how do we pick just the right decorations to make our house stand out
[More]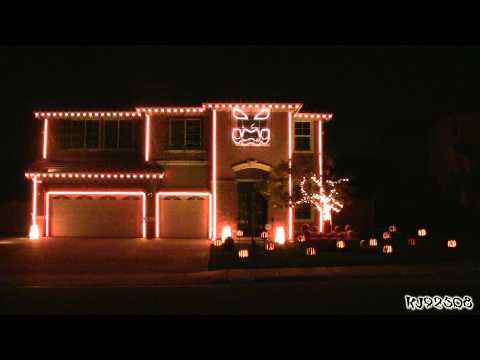 Enjoy this awesome Halloween Light Show from 2011 from KJ92508 featuring "This Is Halloween" from The Nightmare Before Christmas. The setup includes 4 singing pumpkin faces, tombstones, hand carved pumpkins, strobes, floods and thousands of lights.
[More]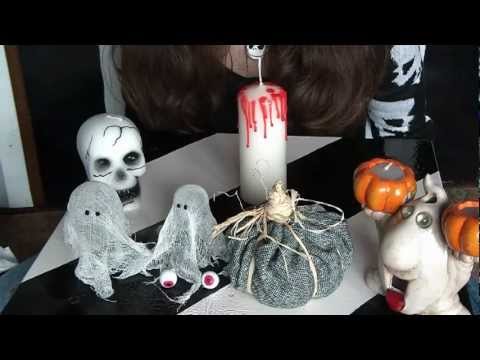 Quick , fun, easy and cheap craft ideas for everybody by MissMorticiaGrave!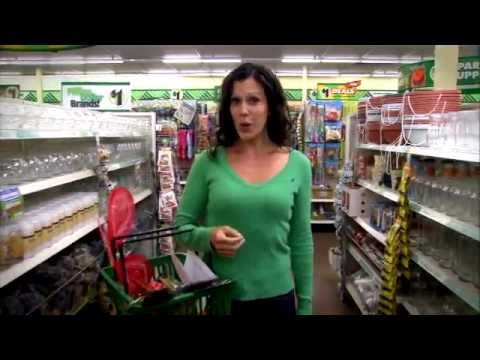 Take a look at these fun and creative Halloween tricks and treats from the Dollar Tree!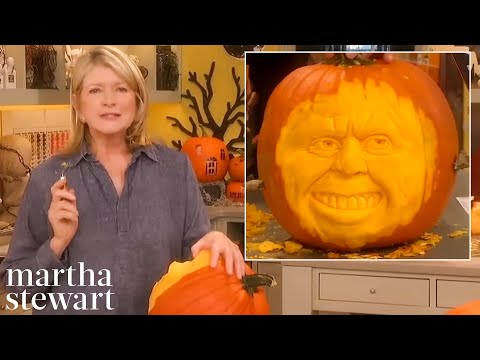 Artist Ray Villafane shares techniques and tricks for carving lifelike faces into Halloween pumpkins. Brought to you by Martha Stewart: http://www.marthastewart.com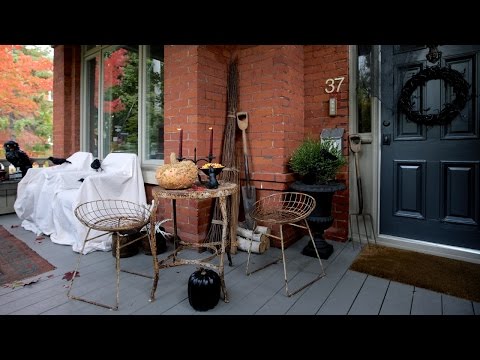 House & Home tackles decorating a front porch for Halloween! See how Morgan Michener and Reiko Caron take on inexpensive and stylish solutions like rusty furniture, a matte black colour scheme and unique pumpkin carving
[More]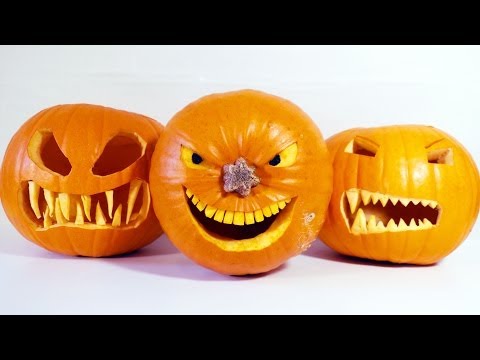 This cool video will show you five great pumpkin related tips for you to try this Halloween. Carve your Jack-o'-lantern to another level! Includes: How to make pumpkin teeth and pumpkin fangs Carving out eyes
[More]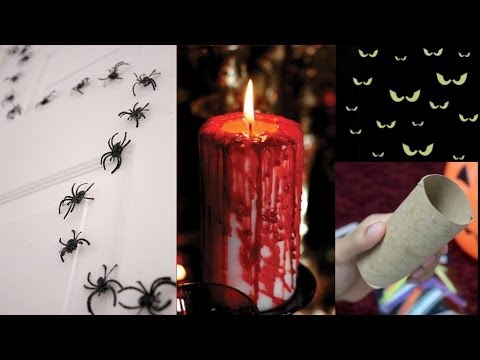 Halloween decorating can be difficult, but not any more as xoJahtna shows you 3 Easy & Quick Halloween Decoration Ideas! source: xoJahtna